What is RERA, and How will it impact the real estate industry and homebuyers?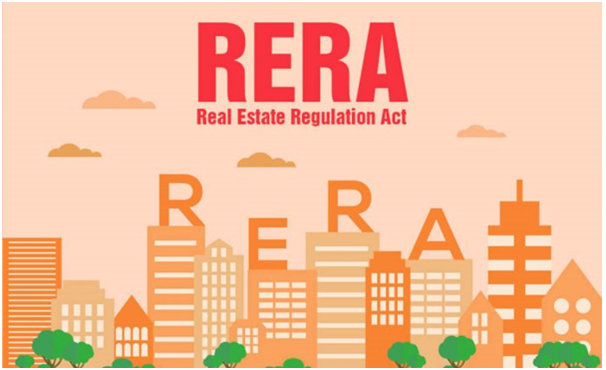 The Indian government passed the RERA Act in May 2016 to ensure transparency in the property-buying process. RERA was promptly enacted to answer the concerns of purchasers, builders, brokers, and other real estate industry stakeholders. Since its inception, RERA has implemented significant reforms, with more on the way.
Sarayu Real Estate Consultancy has experienced and professional real estate agents in Navi Mumbai. We have been a one-of-a-kind real estate consultant in Navi Mumbai for the past 20 years, specializing in selling and buying property, studio apartments, bungalows, commercial spaces, stores, and more.
Our proficient property dealer in Kharghar will show you RERA-registered properties when you want to buy a property. So that you may receive the property of your dreams without having to deal with any legal wrangling, and the process of purchasing a property is as straightforward as possible.
Now, let's know,
What is RERA, and How does it work?
RERA is an acronym for Real Estate RegulationAct, which promotes transparency in the real estate business. It was established to address current inconsistencies and difficulties in the industry.
With RERA in effect, every builder or developer is required to keep homebuyers informed about building progress, provide keys to their property by the specified date, and follow all RERA rules to ensure responsibility.
What is the Purpose of RERA?
Homebuyers have long complained that real estate transactions are unfairly skewed in favour of developers. RERA and the government's model code aim to make property transactions equal and fair for sellers and buyers, especially in the primary market.
It is envisaged that RERA will make real estate acquisitions easier by increasing accountability and transparency, provided that states do not undermine the Central Provisions and Spirit Act.
The RERA would be the first regulatory agency for the Indian real estate industry. Each state and union territory are required by the Real Estate Act to establish its regulator and set the laws that will govern its activities.
Let's understand,
What effect will RERA have on homebuyers?
Before beginning the sales and marketing of any project, it will be necessary to register with RERA.
Increased confidence in project completion and delivery to customers on schedule.
An increase in building quality due to a five-year faulty liability period.
Homebuyers will have a better understanding of the projects they are considering.
The most beneficial component of this Act is that it establishes a single legal framework for purchasing apartments.
It aims to bring uniformity to the practice across the country.
RERA's Impact on the Real Estate Industry
Backlog at the start
Increased cost of the project
Liquidity constraints
Rise in cost of capital
Consolidation
Increase in the time it takes to initiate a project
Which projects are covered by RERA?
Projects include commercial and residential development, as well as plotted development.
Projects with a total area of more than 500 square metres or eight units.
Projects that did not have a Building Completion Certificate or an Occupation Certificate (OC) when the Act was passed.
RERA does not apply to projects solely for renovation/repair/redevelopment because they do not include re-allotment, marketing, promoting, selling, or fresh allotment of any apartments, plots, or buildings.
What does it mean for a builder to be RERA compliant?
Registration of a project
Advertisement
POC technique of withdrawal
Updates and disclosures to the website
Accounts for the project – audit
70% of the cash received from allottees must be placed into the project account. Withdrawals pay the expense of construction and land.
Withdrawals will be based on the % completion approach.
Withdrawal must be certified by an engineer, architect, and chartered accountant.
RERA includes a provision that allows for the freezing of project bank accounts in the event of non-compliance.
Customers and promoters will have the same interest rate on delays.
After RERA, the market condition is as follows:
There have been fewer project starts, and the emphasis has been on completing existing initiatives.
Developers must comply with regulations or face severe penalties.
On the MahaRERA website, all stakeholders have a single point of access to all critical information for a registered project.
Thus, RERA is a step in reforming the real estate industry in India, encouraging greater openness, citizen centricity, accountability, and financial discipline.