Guide for Choosing Your Dream Apartment in Mumbai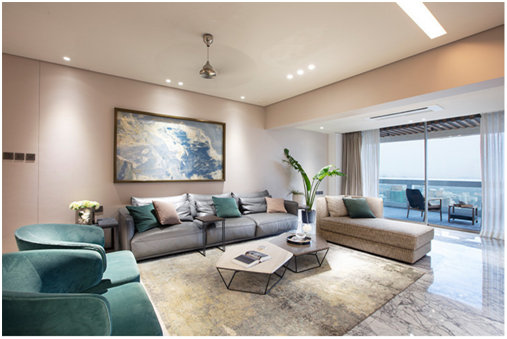 Moving or relocating is a thrilling experience. There are, however, several considerations to make. From selecting a property in a decent location, complete with all facilities, a reasonable price, and so on! You should proceed with caution when looking for your ideal apartment in Mumbai.
Is the apartment at a convenient location? Is it equipped with all of the necessary features? Is it more convenient to get to schools and hospitals? How long does it take to go to the location? Before you sign on the dotted line, you should know the answers to the following questions.
You could lose track of what you need to remember. We're here to serve as your guide in finding the home of your dreams. The stages you must take in your quest for your house are as follows.
If you want a hassle free experience in finding your new dream home in Mumbai you can surely visit one of the most renowned Real estate consultant in Navi Mumbai.
They have the expertise in property dealers and will deliver you a hassle free experience in finding your new dream home in Mumbai.
1. Carefully select the site -
Your main consideration should be the location of your apartment.
The location of the apartment must be adjacent to a hospital, a market, a shopping center, a school, and other amenities.
In addition, the area should be secure.
You'll need to perform some background study on the area.
2. Select the ideal plan for your project —
For some house purchasers, layouts may be a game-changer. There would be several layouts in an apartment.
However, you should always make your decision based on your requirements and needs.
If you have children, you may require a home with large living rooms, reading rooms, and large play space, in which case our flat purchasing guidance may be useful.
3. Assess the desired space –
You must be familiar with the flat's space specifics.
Check to see if it contains the number of rooms you want, as well as the desired area for each of the rooms.
The size of the kitchen, the number of bathrooms, and the safety of the balconies are all essential considerations, as is the balcony view.
These are some characteristics to look for in a rental property.
4. Decide on the number of facilities you want –
You should determine what facilities are essential to you and if the property provides them at the same or a higher rate.
Some of the facilities that you can discover in Luxury apartments in Mumbai include a spa, clubhouse, unisex gyms, and parking space. If your budget is limited, look for flats with fewer amenities.
Luxury facilities are also available in houses featured on our websites.
5. Think about your commute -
Your apartment must be properly connected to the city's many primary entry points.
Consider the distance between your house and your office, school, train station, bus stop, and rickshaw stand.
You should also think about possible traffic and congestion in your neighborhood, as well as how long it takes to get to other sections of the city.
6. Establish budgets –
Budgeting is an important part of the home-buying process.
The only thing that will define your home is your budget. Everything is determined by the amount of money you wish to spend on a Mumbai home.
Developers in Mumbai are increasingly launching cheap housing developments, so there's a good chance you'll be able to locate a home that suits your budget.
7. Check the builder's background -
It's possible that a piece of land, a home, or an apartment is involved in a legal dispute.
As a result, it's up to you to double-check the builder's track record.
As a result, it is usually suggested for house purchasers to conduct thorough due diligence on the builder or developer.
You may also check out its previous or current projects or ask questions on one of the many internet real estate forums or websites.
8. Carefully read property paperwork —
Once you've determined that you've discovered the perfect flat for you, you must carefully study any property-related documentation.
Examine all of the prices, features, and maintenance fees listed in the documents.
You must first thoroughly grasp the flat contract before signing on the dotted line.
When purchasing your dream house, you should always keep the above-mentioned flat buying guide points in mind.
If you're looking for a luxury apartment, check out our flat purchasing guide.