A Guide to Mumbai commercial real-estate sector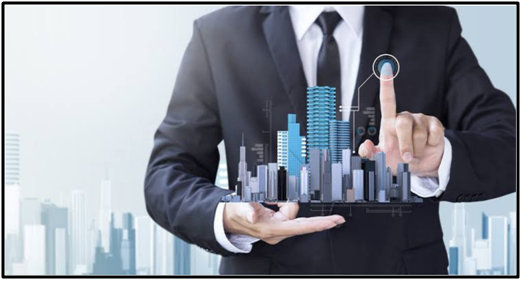 Mumbai is one of the best cities in India that has a high potential for commercial property. The market is flourishing with the latest technology and the people are welcoming the new era.

Sarayu Real Estate is one of the leading real estate agent in kharghar, Navi mumbai. You can consult with them to get the best commercial property at very affordable price.
What is Commercial Real Estate?
Commercial real estate, also known as CRE, is a segment of the property market that has become more popular in recent years. It's more of an investment that yields its returns more quickly than residential properties. Commercial entities are typically involved in renting or leasing commercial spaces.
Commercial and residential real estate are the two basic types of property in the real estate market. Residential properties are those that are used for human dwelling rather than commercial or industrial purposes. Commercial real estate is utilised in commerce, as its name implies, and multi-unit rental properties that serve as tenants' homes are considered as commercial activity for the landlord.
Depending on the function, commercial real estate is usually divided into four categories:
Office space,
industrial use,
multi-family rental,
retail are all possibilities.
Types of real estate
The Indian real estate sector is divided into various types. One of these is residential, which includes the high-end and low-end markets. Residential real estate also refers to short-term rentals, apart from ownership. The office space segment includes office space for lease and sale, as well as serviced office space. The retail sector includes malls and small shopping areas.
Types of Commercial Real Estate
The commercial real estate sector in Mumbai is vast, with a lot of options for businesses. There are many types of commercial properties to choose from, depending on your company's needs. Malls are popular because they offer space for large retailers and restaurants. They also have offices and banks inside the building, which can make it easy for business owners to visit different parts of their business at once. Indoor markets are also popular since they're usually more affordable than malls.
But there are plenty of other options; you can find office buildings, warehouses, shopping centers, and mixed-use properties in Mumbai too!
Mumbai's commercial property market
Mumbai has emerged as India's financial hub and its commercial property market is witnessing an upsurge. Several multinational companies including Citigroup, Orix, Nissan, Mitsubishi, General Electric, Oracle Capital Group, Cognizant Technology Solutions, and DBS Bank have picked up office space in the city.
Here are some tips to keep in mind when buying commercial property in Mumbai. -
Examine the building's quality, location, demand and supply dynamics, and the risk of yield compression.
Make sure the project's amenities meet your company's requirements.
Examine the developer's credentials, as well as the possibility for infrastructure development, public transportation accessibility, and property management quality.
Investors looking at income-producing office assets should consider the cash flow breakdown, the vacancy factor, maintenance, property tax, and building insurance expenses, lease term, lock-in period, and expiry dates, long-term capital appreciation potential, and refurbishment, refinancing, and repositioning potential.
The most important factor for a commercial facility leased or rented for retail or related services is visitor footfall. Make sure the property is close to popular hangouts like movie theatres, restaurants, and commercial areas.
If you don't want to spend time looking into this factors you can consult Sarayu real estate which is one of the leading property dealer in Kharghar, Navi mumbai. With years of expertise in property dealing and real estate consultancy they can provide you with the best commercial property at very affordable price. With all the amenities required for your business.
Investment Opportunities in Residential and Commercial Real Estate
The commercial real estate sector in Mumbai is now at a stage of growth. With the forecasted commercial space requirement for 2020, the vacancy rates are set to shrink tremendously over the next three years. There are many investment opportunities in both residential and commercial real estate, which one should consider before investing.
Conclusion
With the burgeoning of the real estate sector in India, people are now clamoring for commercial properties. Mumbai is one of the most sought-after places to invest and with a wealth of structures and amenities, it is no wonder why.