Are you planning to sell your house?

Then visit the famous real estate agent in Kharghar, Navi Mumbai.
But before visiting a real estate agent in Kharghar, ask yourself whether your house is perfect for selling?

It may be appealing for the potential buyer's pockets, but is it appealing for his eyes?
Home Sweet Home!
Your home is indeed the place where you feel the most comfortable!
But does the potential buyer of your home feel the same?
Can potential buyers of your home use the phrase "Home, sweet home" for your home?
If not, then this can discourage them from buying your home!
But don't worry! You can make your home the sweetest home for everyone by giving it a facelift! This article discusses the 7 ways to give your house a facelift before selling. By giving a facelift to your house, buyers would get attracted and encouraged to buy your house, and your house would be sold faster. By giving your house a facelift, you can sell your house easily and quickly.
What are the 7 ways by which one can give their house a facelift?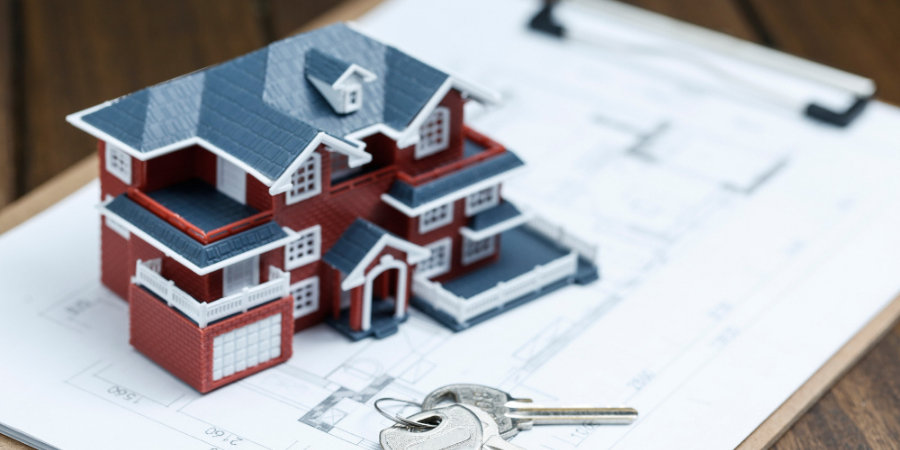 The following are some of the ways by which you can give your house a facelift before selling-
1 . Paint your room:
Colors have a huge impact on a person's mood and feelings. So, make sure you paint your house with the right color, the color that evokes positive feelings and joy in your potential buyer. Light colors like white, grey, etc. are pleasing to all eyes.
So, it is recommended to use such colors that fill the house with positive vibes and happiness. And who wouldn't want to buy a home that gives them a good feeling and keeps their mood joyful?
2. Replace the outdated ceiling fans and lights:
Wouldn't you like a home that has new and modern lights and fans? So does your potential buyer! It is recommended to replace the old and outdated lights and fans of your home with newer and modern ones to attract buyers. New ceiling fans and lights not only enhance the appearance of your house but also help reduce energy costs. They consume less energy.
3. Upgrade your kitchen:
Where do you go to satisfy your midnight cravings? The kitchen is the place that satisfies our hunger. But does it satisfy the potential buyer? The kitchen satisfies our stomachs, but does it satisfy our eyes also? Renovating the whole kitchen can turn expensive for you!
So, instead of renovating the whole kitchen, you can make minor changes to your kitchen to improve its look. Like you can add a new backsplash and change the cabinet hardware of your kitchen. This can improve the overall look of your kitchen. And can make your kitchen not only the best place for the stomach but even the best place for the eyes!
4. Improve the look of your bathroom:
You can improve the look of your bathroom by painting your bathroom cabinets with the color of the bathroom tiles. You can even replace the bathroom mirror with new and better mirrors. You can also replace the old showers with newer ones. This will give your bathroom a newer and better look and also appeal the potential buyers.
5. Improve the look of your backyard:
Having a stroll in the backyard, or playing with your dog in the backyard, isn't a wonderful experience? You can make this experience more wonderful by making some changes in the backyard. Like you can trim the overgrown bushes and trees and grow some beautiful flowers in your backyard to improve its appearance. This can also encourage potential buyers to turn into buyers!
6. Fill your home with a pleasant smell:
Your home shouldn't only be appealing to the buyer's eyes but also it should be appealing to the buyer's nose! A pleasant smell is what attracts people! So, your house must smell good so that it attracts potential buyers! One can make their house smell good by keeping their house clean and by using air fresheners, diffusers, candles, etc.
7. Stain your floor:
Refurnishing your floor with a stain is a cheaper and better option. A floor stain helps in preventing scratches and also is safer. It enhances the overall appearance!
By implementing the above 7 techniques, you can give your house a facelift and make it the perfect house for selling!
You can make potential buyers call your home "Home, sweet home!"
By spending some amount, you can get huge gains. You can get a good price for your house! The cost of giving your house a facelift is small compared to the returns you will get on selling the house. A small cost can make you sign a profitable deal!
Have you made all the necessary changes to your home?
Great! Now you are all ready to sell your paradise-like house!
Visit Sarayu Real Estate Consultants in Kharghar, Navi Mumbai to get the best price for your house! Sarayu Real Estate Consultants is one of the best real estate consultants in Kharghar!
So, what are you waiting for?
Visit Sarayu Real Estate Consultants to crack the best deal for your home!